We've had the chickens for exactly a fortnight. When they arrived, the pen looked like this, complete with a fair amount of the original grass: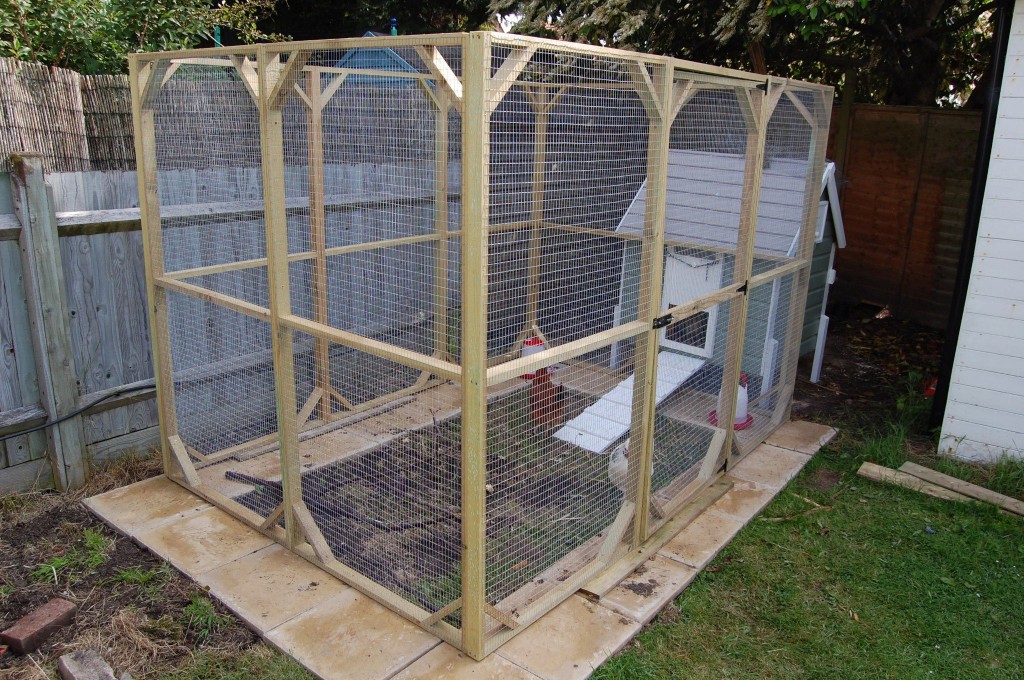 But since that time they've systematically removed all the grass and turned the ground into an arid, dusty wasteland over which tumbleweeds might plausibly drift if they managed to  bounce over the fence first.  All of which was fine last week when we had near-continuous sunshine, but with the weather forecasting torrential downpours starting today, there was a real risk of the pen becoming a mudbath.  Which almost certainly wouldn't have fazed the chickens one iota, but us humans have to enter the pen on a daily basis too.
So last night, to the accompaniment of Spain hammering Italy 4-0 in the Euro 2012 final and immediately after the chickens had been packed off to bed (or perch), I spread the contents of two large bags of soft bark over the whole of the interior, also covering the paving slabs.  Although in this photo the end result doesn't look any different from the mudbath that we were trying to avoid, in actual fact the surface is much more absorbent, and springy rather than squelchy underfoot: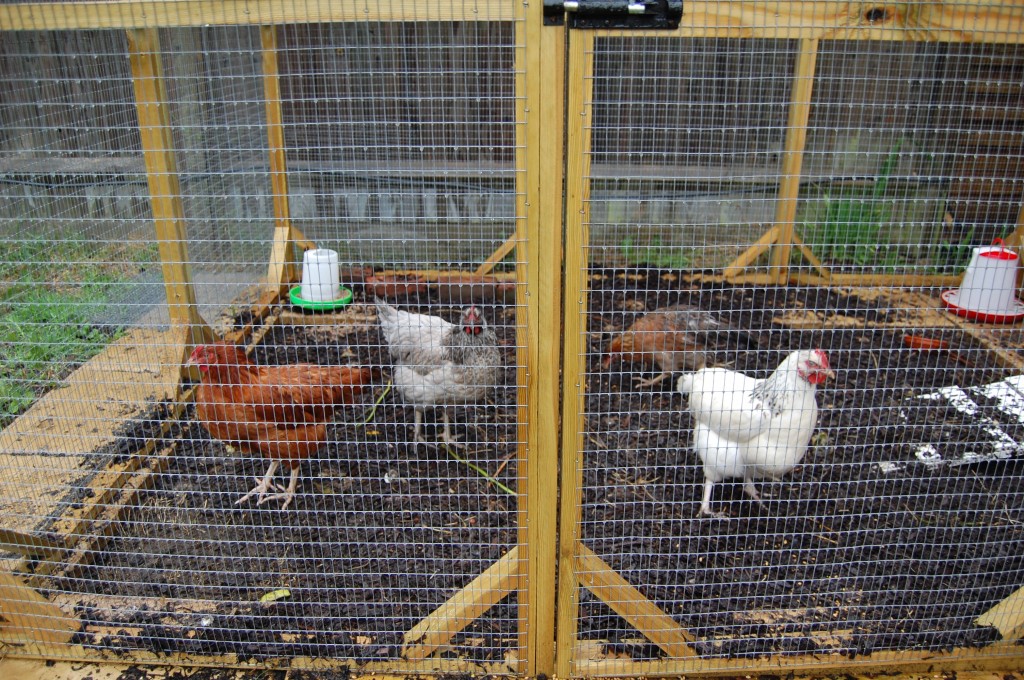 The chickens seemed utterly unfazed by it, and indeed spent much of the day digging up bits of bark and shifting them around, which is why an entire corner of the previous surface has been exposed (bottom left).  They also seemed completely unaffected by the weather – as you can see, all four are out in the pouring rain, and it wasn't just to say hello.
So a new chore has been added to our lengthening list: every evening, after the chickens have been locked up in the house, we have to spread the bark around so that it covers the entire pen, and every so often we'll have to replace it altogether.  But we'll worry about that when we come to it.